GMC Service Specials In Miami Gardens, FL

GMC Service Specials – If you're looking for certified expert mechanics who know your vehicle inside and out, you've come to the right place. Our trained service technicians have been working in their field for decades, honing the knowledge necessary to work on your GMC vehicle. With quick and efficient service, you'll be on your way in record time.

Keep Your GMC Vehicle in Top Shape
Regular maintenance is an important part of keeping your vehicle running smoothly. It's important to make sure you're covering all the bases. With Lehman Buick GMC, it's easier than ever to stay on top of your mileage inspections and repairs. We've got plenty of deals available for all of the most common repairs, like oil changes, brake pad replacements, battery replacements, tire changes, and more! Whether it's a reduced price, a coupon code, a mail-in rebate, or an unlimited warranty, we have savings that will protect your wallet.
How to Know if Your GMC Vehicle Needs Repairs
Maybe your engine is making a strange noise. Your bakes could be squealing, but you're stressing about a huge repair bill. Or, your oil is overdue for a change. Regardless of the repair request, our certified technicians can help. Even if you don't know what's wrong with your vehicle, they can work it out and give you an estimate in no time. If you suspect that your GMC model needs repairs, give Lehman Buick GMC a call!
Scheduling Service Online With Us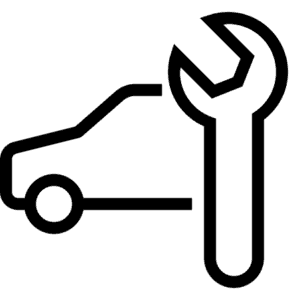 We understand that you've got a busy schedule, filled with work, errands, and family time. Scheduling a repair appointment isn't always easy when you have to work around inconvenient time slots. That's why we make it easy to schedule your appointment online, so you can see which slot works best for you. You're just a few clicks away from a verified appointment with our skilled service team!
Our Certified GMC Technicians in Miami
Our state-of-the-art service facility is run by some of the best mechanical talent in the area. Certified technicians will be taking care of your GMC vehicle, ensuring it receives the attention it deserves. These technicians have been working in the field for years, with enough combined experience to cover decades. Our diverse crew is ready to tackle any repair, maintenance issue, or question you might have!
Visit Us For GMC Service in Miami Gardens
Remember, it's easier than ever to schedule an appointment with us online! You can also give us a call and our customer service representatives can walk you through the scheduling process. Our certified technicians will look after your beloved GMC model, inspecting it inside and out before making a decision. You'll be involved with your repairs every step of the way. For completely transparent, customer-focused vehicle maintenance, visit Lehman Buick GMC in Miami Gardens, FL, today!
---
Contact Us for Your Test Drive
Contact Us | Schedule Service | Apply For Financing