Buy Here Pay Here
BUY HERE PAY HERE AT LEHMAN BUICK GMC, MIAMI USED CAR DEALERSHIP
EVERYONE IS APPROVED AT LEHMAN BUICK GMC IN MIAMI GARDENS, FL – Looking for that pre-owned car or truck to get around the Miami area? Worried about your credit score? Well, worry no more. The Lehman Auto Credit Depot is a Buy Here Pay Here facility, meaning whether you have good credit, bad credit or none at all, you're able to be approved. If you have a job, we'll be able to work with you to find you the used car or truck you need at a price that won't break the bank.
The team here at Lehman Buick GMC knows that everyone has a different path in life. Unfortunately, having a low credit score can create some serious stress. We want to make life easier on you and do so as a buy here pay here dealership in Miami Gardens. Call 786-522-1279 to get started today.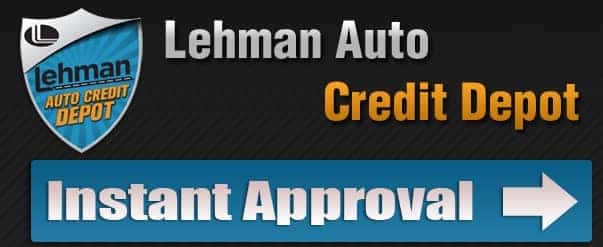 NO CREDIT, NO WORRIES AT LEHMAN BUICK GMC
Buy here pay here means you have the ability to buy a car at our dealership and finance through us. No outside banks or financial institutions are needed. So no matter if you have bad credit, went through bankruptcy, or even have no credit, we can come up with a plan for you to drive home in a new car.
We've been in the car business for over eight decades and we understand that not everyone has pristine credit. Whether you're going through a divorce or repossession, sometimes the road doesn't go quite as planned. You still deserve a chance to rebuild your credit and have a high-quality, pre-owned car or truck to earn a living every day. When you shop used vehicles at our dealership, Lehman Auto Credit will work with you to get you a monthly payment that fits your budget, no matter what your credit line is. As long as you have a job, we'll get you a car.
GET INSTANTLY APPROVED FOR YOUR AUTO LOAN
We couldn't make getting started on buying a pre-owned vehicle any easier. Simply fill out our online pre-approval form and get ready for financing at the Lehman Auto Credit Depot. When you buy here, you pay, making it easier to find you the loan you need. Have a trade-in? Don't worry, you can get your trade appraised online with our online calculator. We use the same Black Book data used by other dealers and get you a quote in 20 seconds. At Lehman, we aim to make the car-shopping experience a stress-free and enjoyable one.
Buying a car begins with the pre-approval process. Regardless of your credit situation, you can get things started by filling out are quick and easy finance application. You just need to take a few minutes to answer some basic questions. From there our expert finance department will look at your unique situation and come up with a budget and plan for you.
Worried about your bad credit? Don't be! Being a buy here pay here dealership means we aren't going to turn anyone away based on the application. It is simply the starting point for you and our finance team.
AN EXTENSIVE INVENTORY OF PRE-OWNED CARS AND TRUCKS
Looking for a tough and dependable GMC Sierra 1500 pickup for work? How about a spacious and powerful Buick luxury SUV for the entire family? At Lehman Buick GMC, you won't be deprived of options. Search our large inventory of pre-owned vehicles of all makes and models and find that car, truck or SUV that fits your needs. Our finance team is here to work with you to get you an auto loan no matter what your credit is.
As long as you have a job you are eligible to receive financing at our dealership. That means you can browse our entire selection of new and pre-owned vehicles even if your credit is not ideal. We understand the different factors that could affect the score and you don't have to limit your search given our buy here pay here option. Interested in a new Buick or GMC? What about one of our certified pre-owned vehicles? You never have to narrow your search from the start and our entire staff will find a perfect fit for you.
GET AUTO FINANCING IN MIAMI GARDENS TODAY!
Some buy here pay here dealerships may get a bad reputation. The difference at Lehman Buick GMC is we are a reputable business that has been serving the Miami community since 1996. Our buy here pay here option is one of many as we strive to get everyone in the car they want.
Our goal is to take the stress out of the car-buying experience even for those with no credit or bad credit. A quick talk with a member of our finance team may also help you get the advice you need on how to improve or develop credit. That is not something other dealerships can offer you.
What are you waiting for? The Lehman Auto Credit Depot works with all lines of credit. As long as you have a job, whether you have the most pristine credit or are a first-time car buyer with no credit at all, we'll get you the auto loan you need at a price that fits your monthly budget. We are committed to giving you a no-hassle, stress-free car-shopping experience, so fill out our pre-approval form online and get started on financing the car you need today!
Please contact us with any questions you may have about the buy here pay here option or the finance process in general. We are only here to help and are proud to offer financial mentoring to those in need of help when embarking on the journey toward a new vehicle.
We are a diverse business in a diverse market, so we know how different everyone's situation in life can be. Our commitment is to help anyone interested in buying a car and being a buy here pay here dealership helps us achieve that goal.